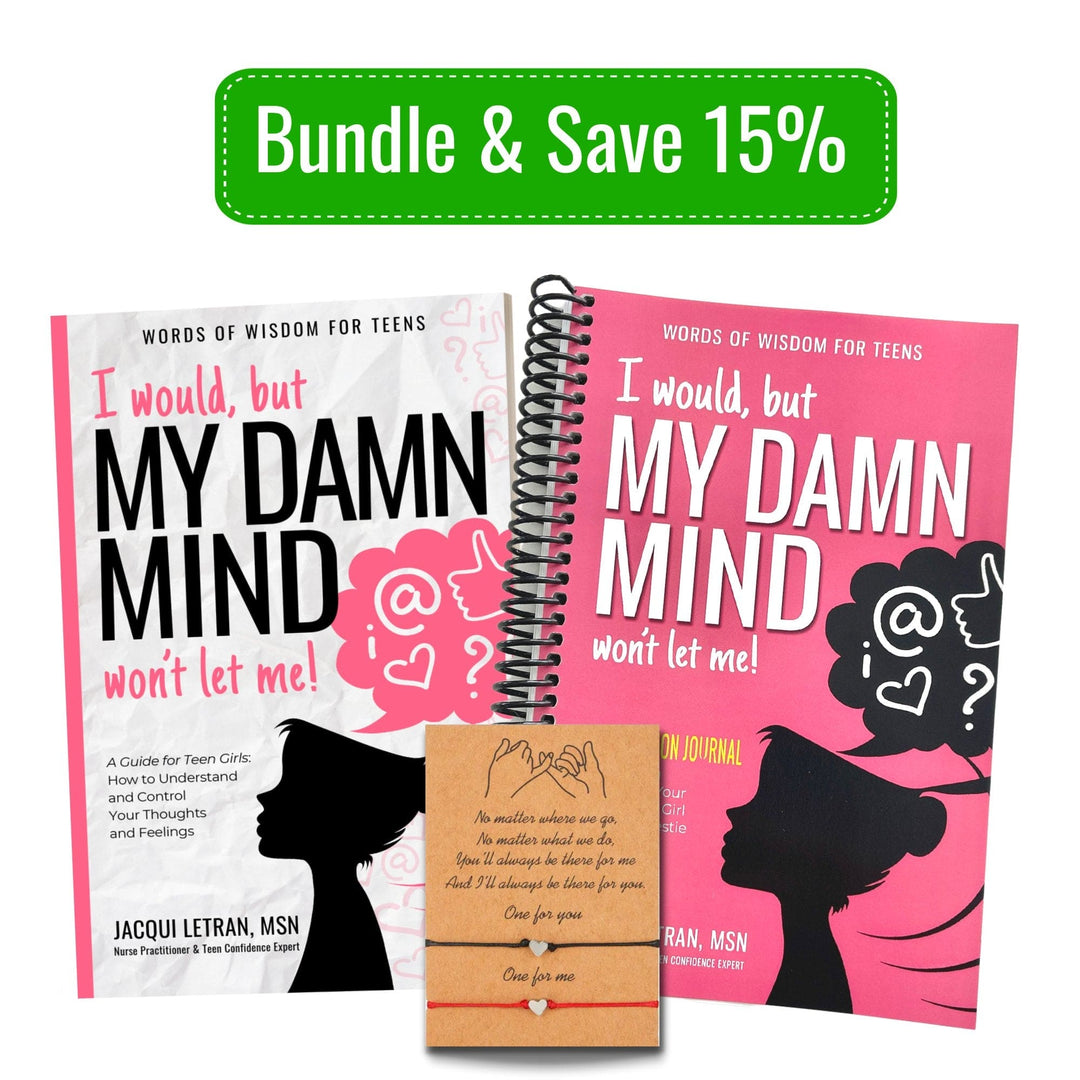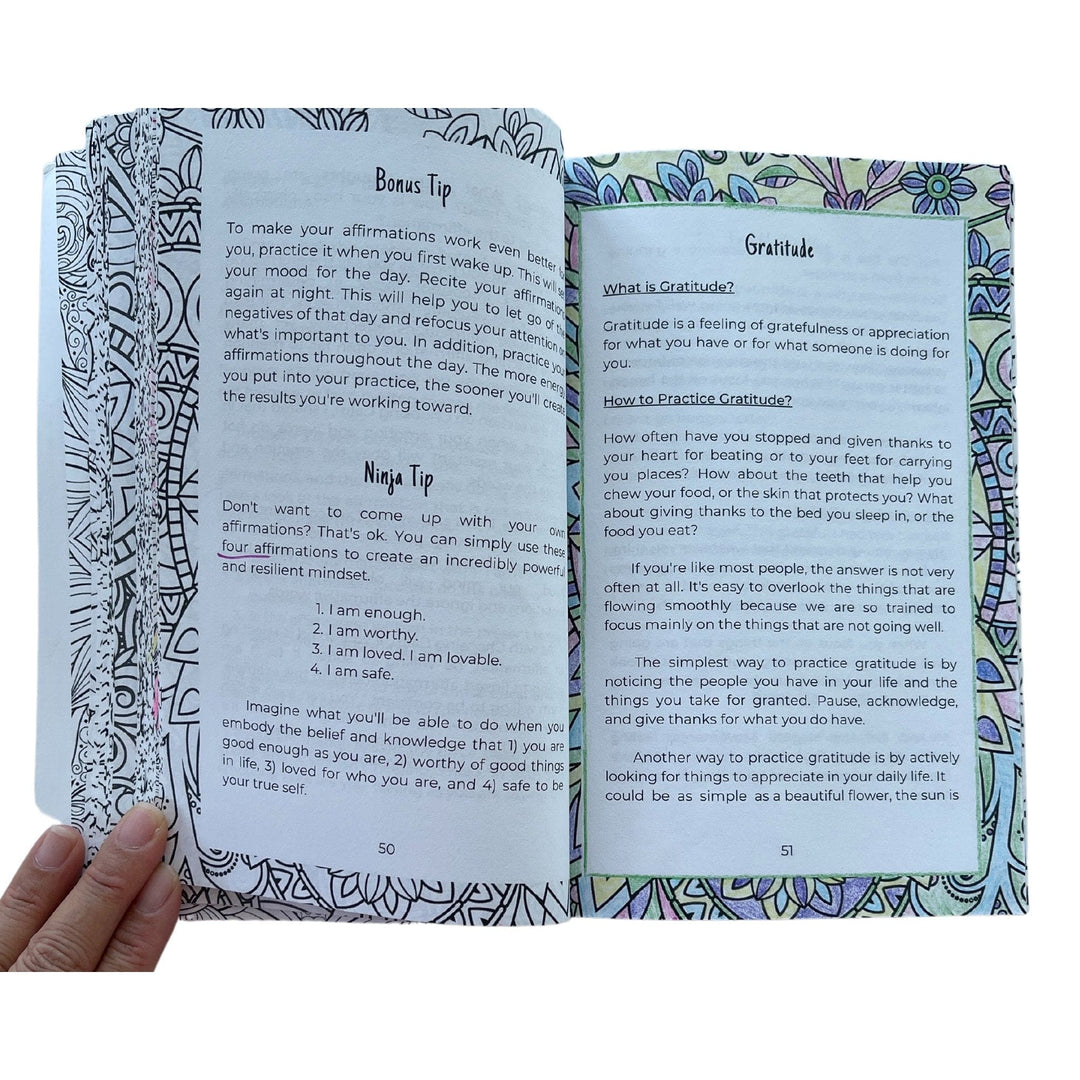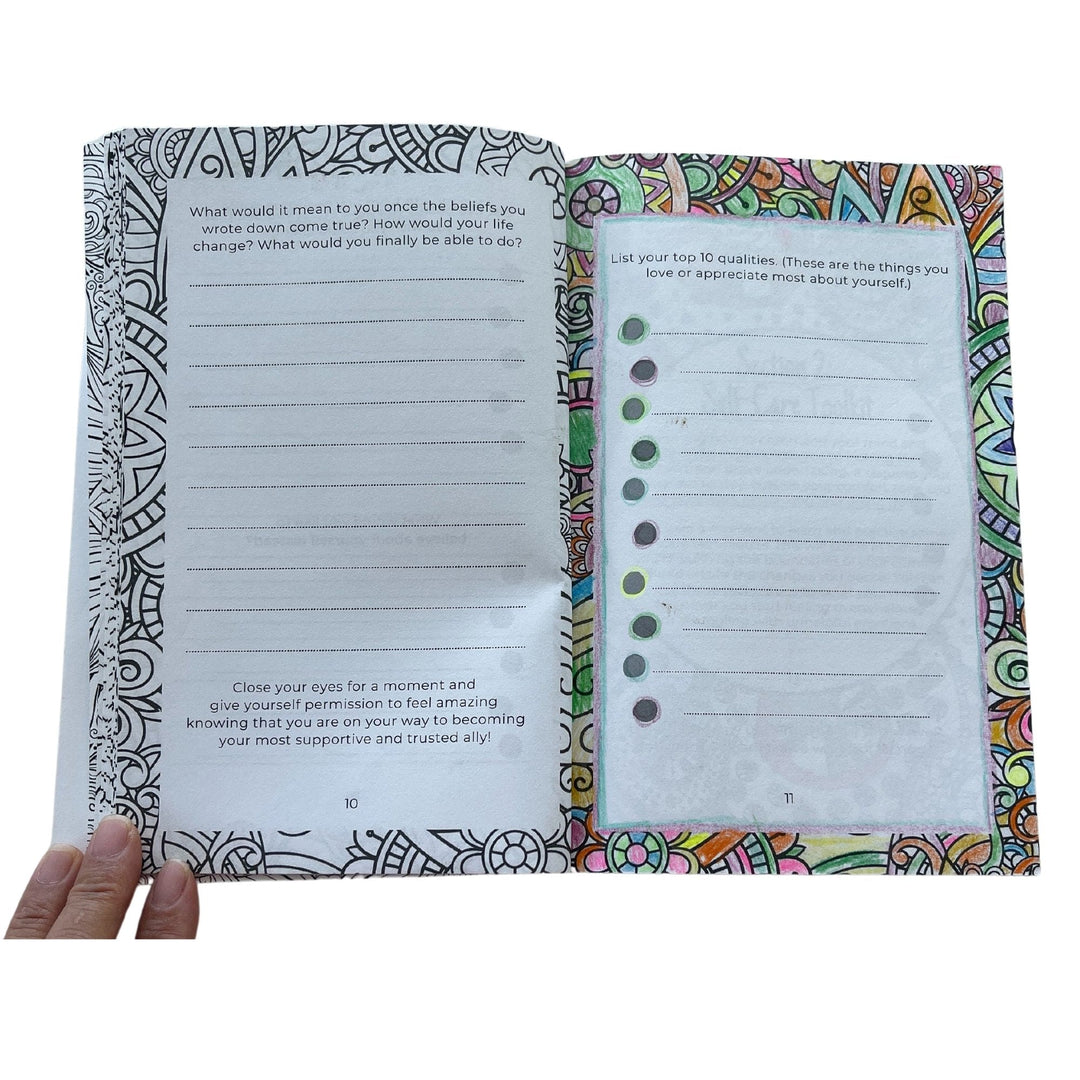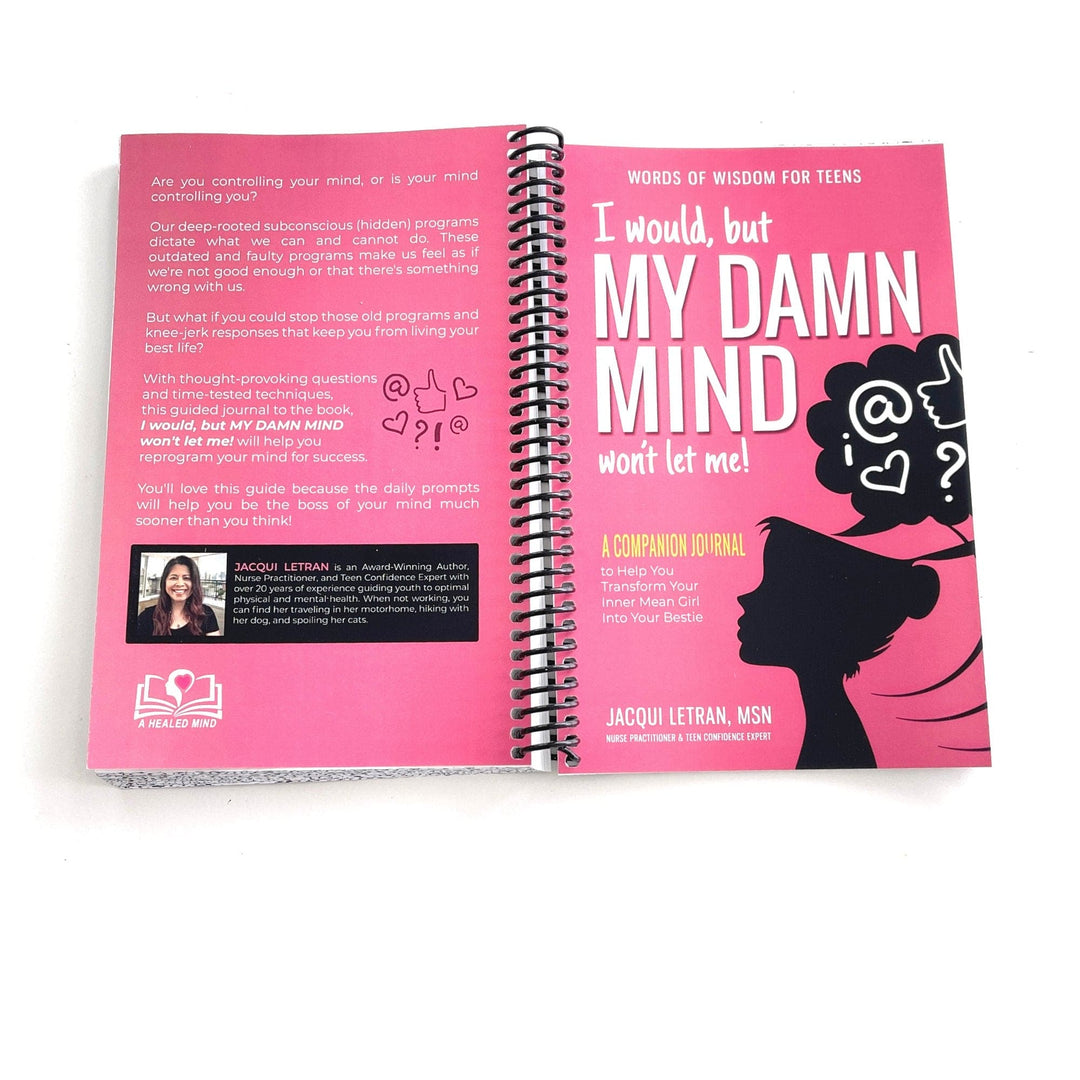 GIRL'S: DAMN MIND BOOK & SPIRAL COMPANION JOURNAL BUNDLE W/ BRACELETS
EMPOWER HER WITH THIS BOOK & GUIDED JOURNAL BUNDLE:
Regular price
$45.85
Sale price
$38.97
/
Book & Spiral Journal Plus Bracelets Bundle
In stock, ready to ship

Inventory on the way
Shop Worry-Free:🔒 100% Secure 256-Bit Encrypted Checkout and 30-Day Return Policy.
GIVE THE GIFT OF FEARLESS LIVING: UNLEASH HER PEACEFUL POWER

In today's world of social media distortion, teens face their toughest challenges ever.

And the battlefield is in their mind.    

Is your daughter prepared for the fight?    

Whether your daughter succeeds depends on her beliefs about herself and the world around her.    

But where do these beliefs come from?    

How do you help her break free from her negative beliefs and poor self-image?    

If you've been looking for a manual to help your daughter understand how her mind works and how her beliefs are affecting her experiences, this book is for you.    

Over the past 20 years, I have taught thousands of teens how to take control of their thoughts and feelings by helping them understand just how much power they have over their thoughts and feelings.    

And in this book, I've shared the exact lessons I've taught during my one-on-one sessions and in my workshops.      

This book will help your daughter: 
Understand how her mind works 
Change negative beliefs
Replace unhealthy thoughts with positive ones  
Improve her self-esteem and self-confidence 
Use the power of her mind to create the success she deserves 
Create positive life experiences and much, much more!
Your daughter won't just read about change; she'll experience it. The guided journal is her personal roadmap, helping her:
 Identify areas that are holding her back
 Discover her strengths and goals
Quiet her mind and shut down your negative self-talk
Stay calm even when things are chaotic
Master two simple, yet highly effective techniques to take charge of her mind
Develop a powerful and positive mindset for success with 21 daily practices and prompts
Your daughter will love these books because the examples are real and will give her the tools she needs to win the battle with her mind.
Shipping Time: We ship within 3 business days of your order, excluding weekends and holidays.

Media Mail Shipping: Orders are NOT insured and typically takes 6-8 days, however, it can take up to 14 business days to be delivered to you.
First Class Shipping: Orders are insured and can take 4-6 business days to be delivered to you.
Priority Shipping: Orders are insured (up to $100) and take 1-3 business days to be delivered to you.
*Shipping time might vary depending on location, shipment method and other factors.
Shipping Fee:
Orders $65 and over will have free shipping. Orders under $65 will be charged for shipping depending on your chosen delivery method. Full price will be displayed at checkout. 

**Shipping fees are non-refundable.