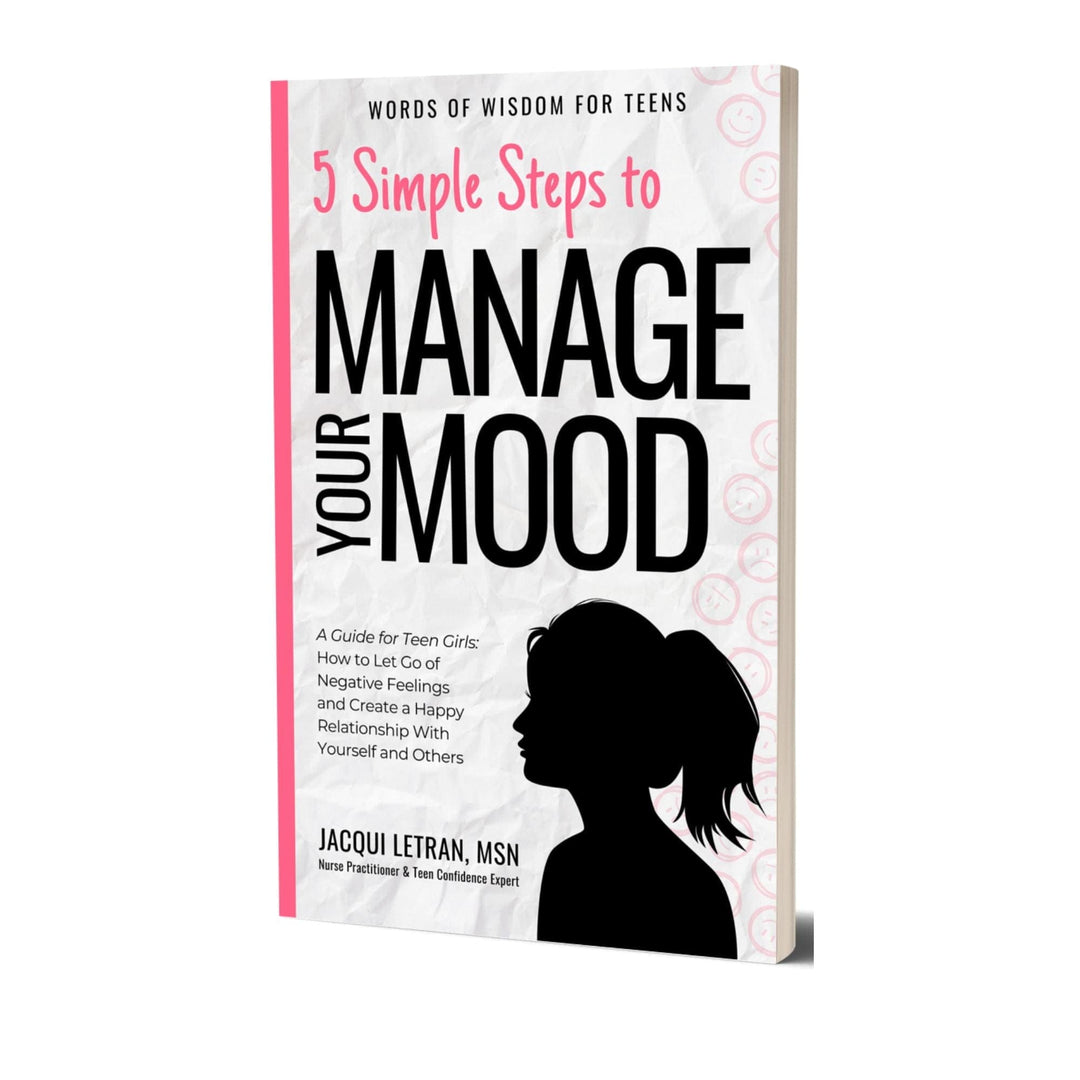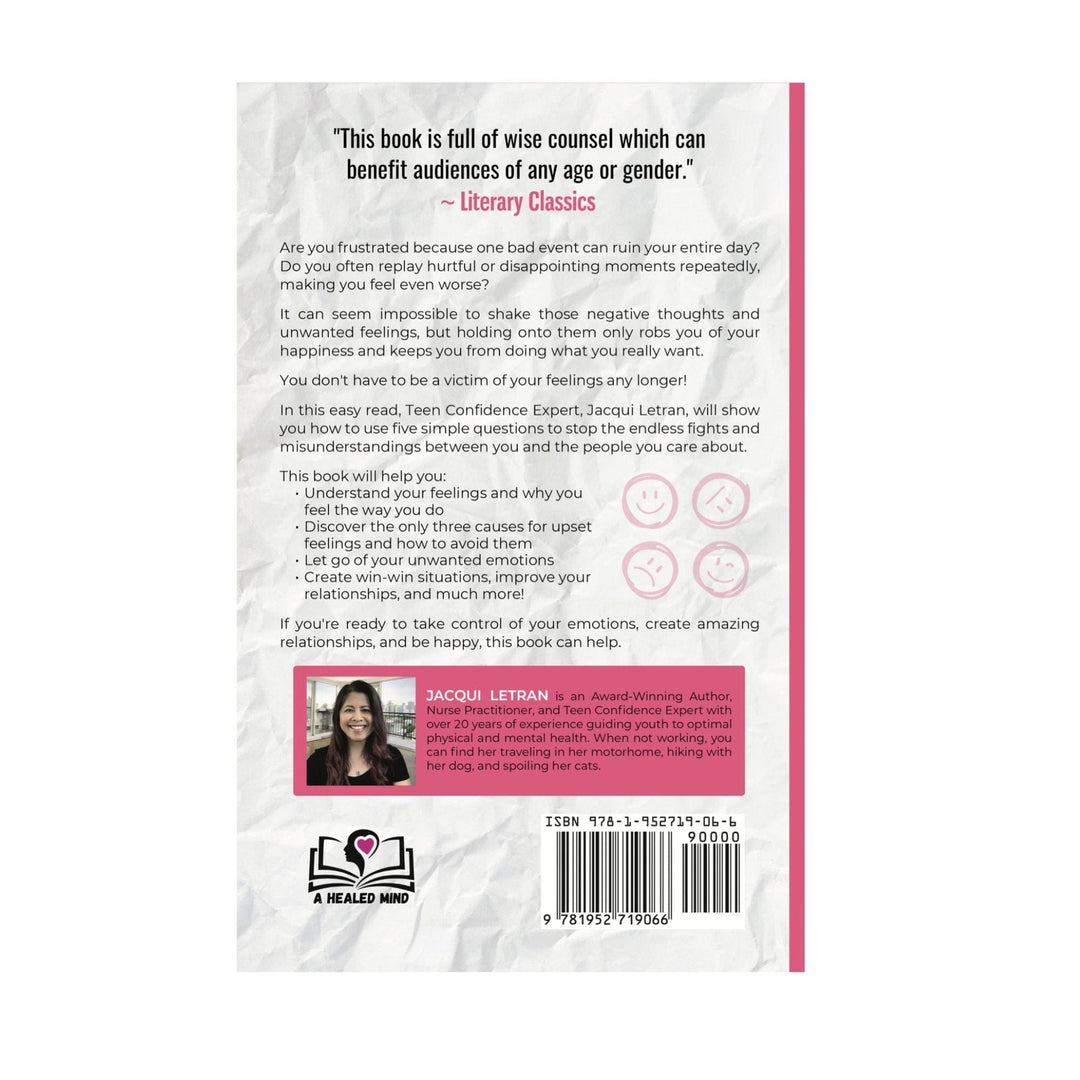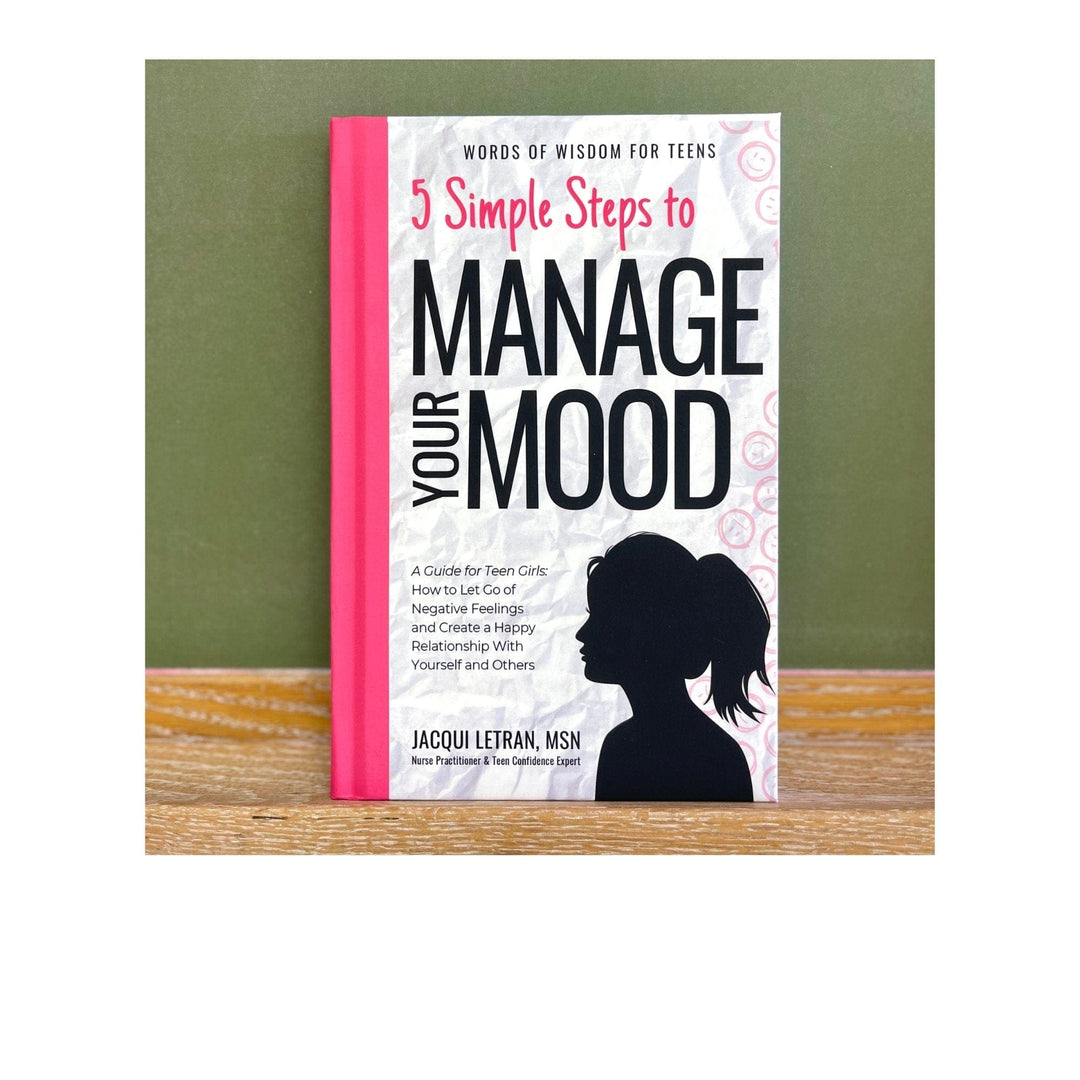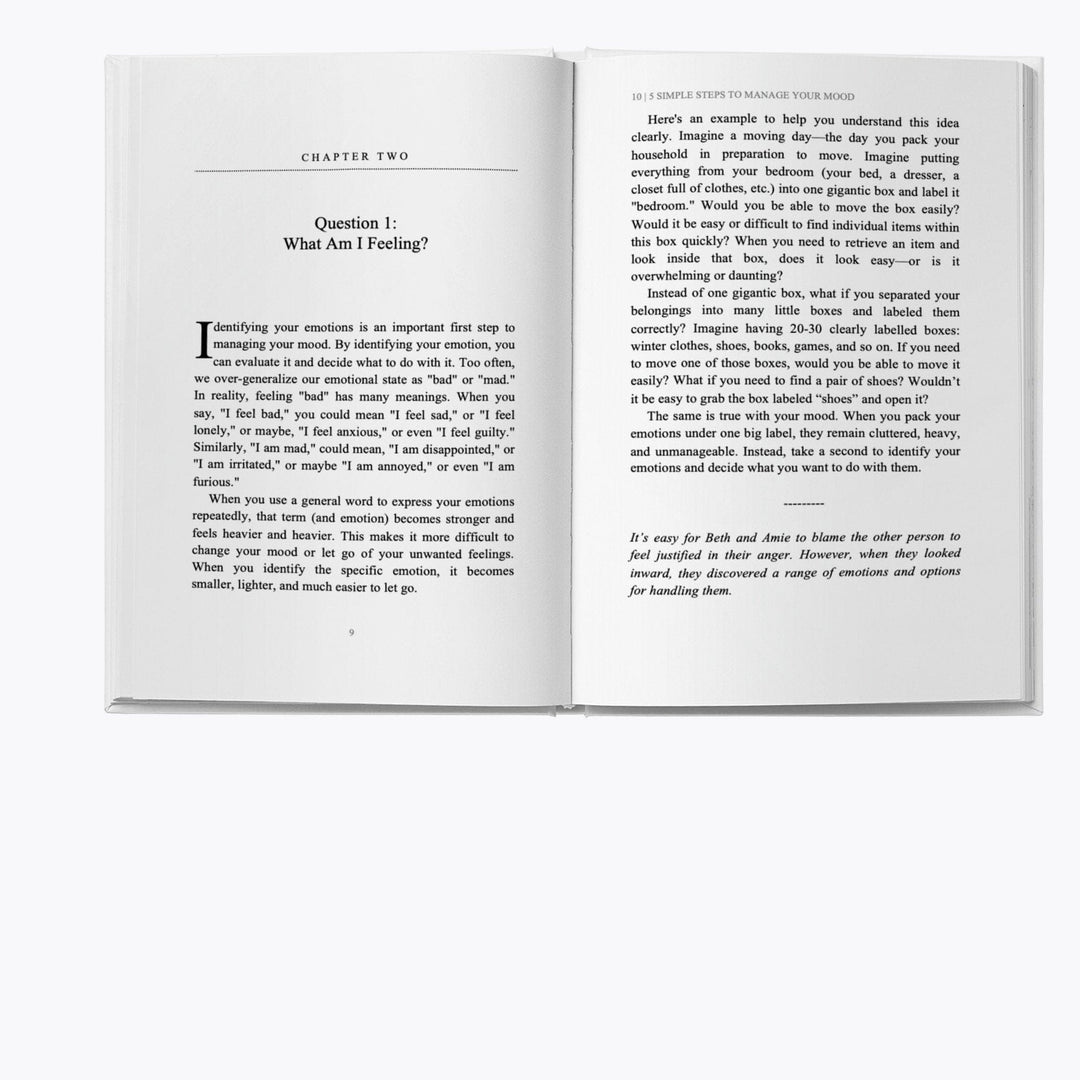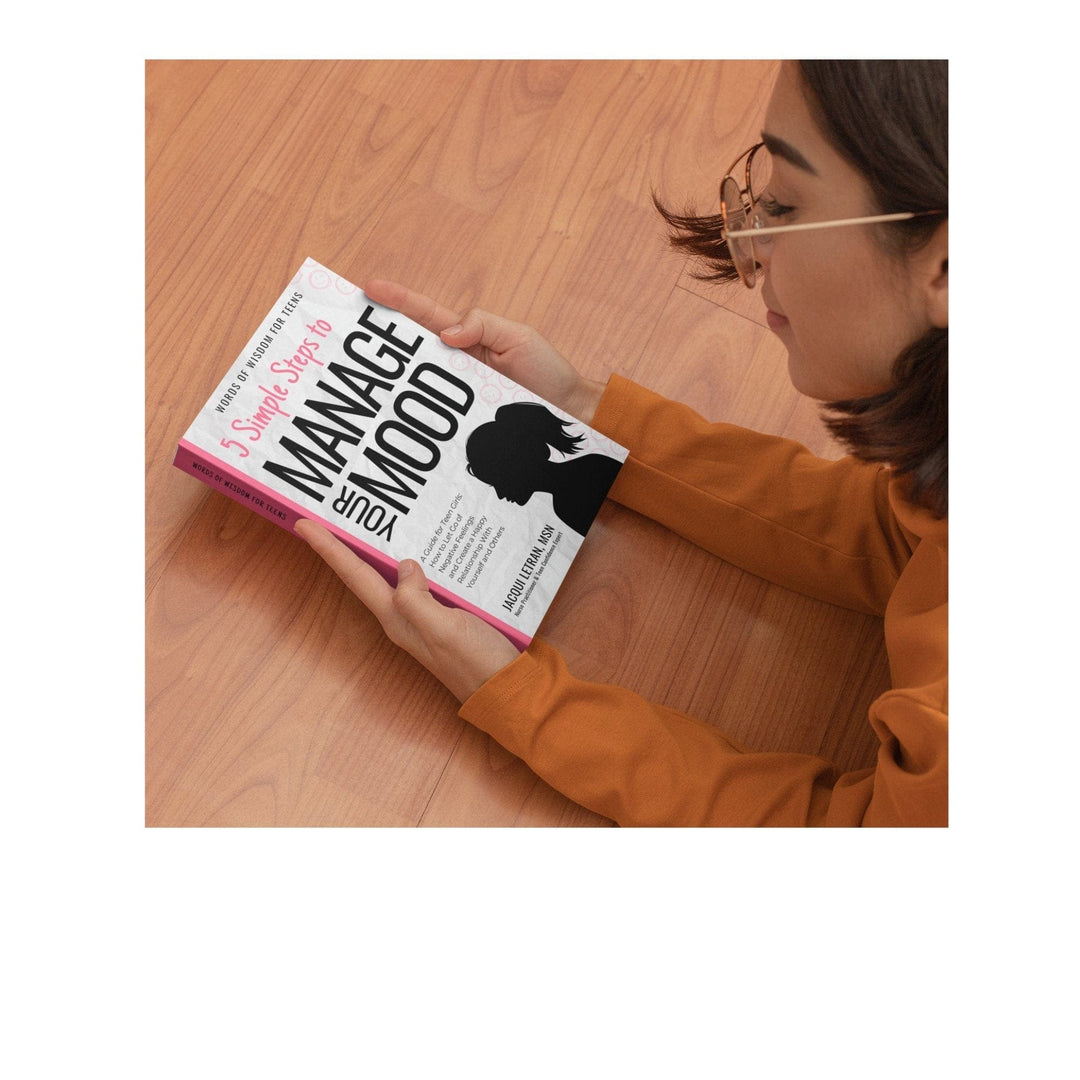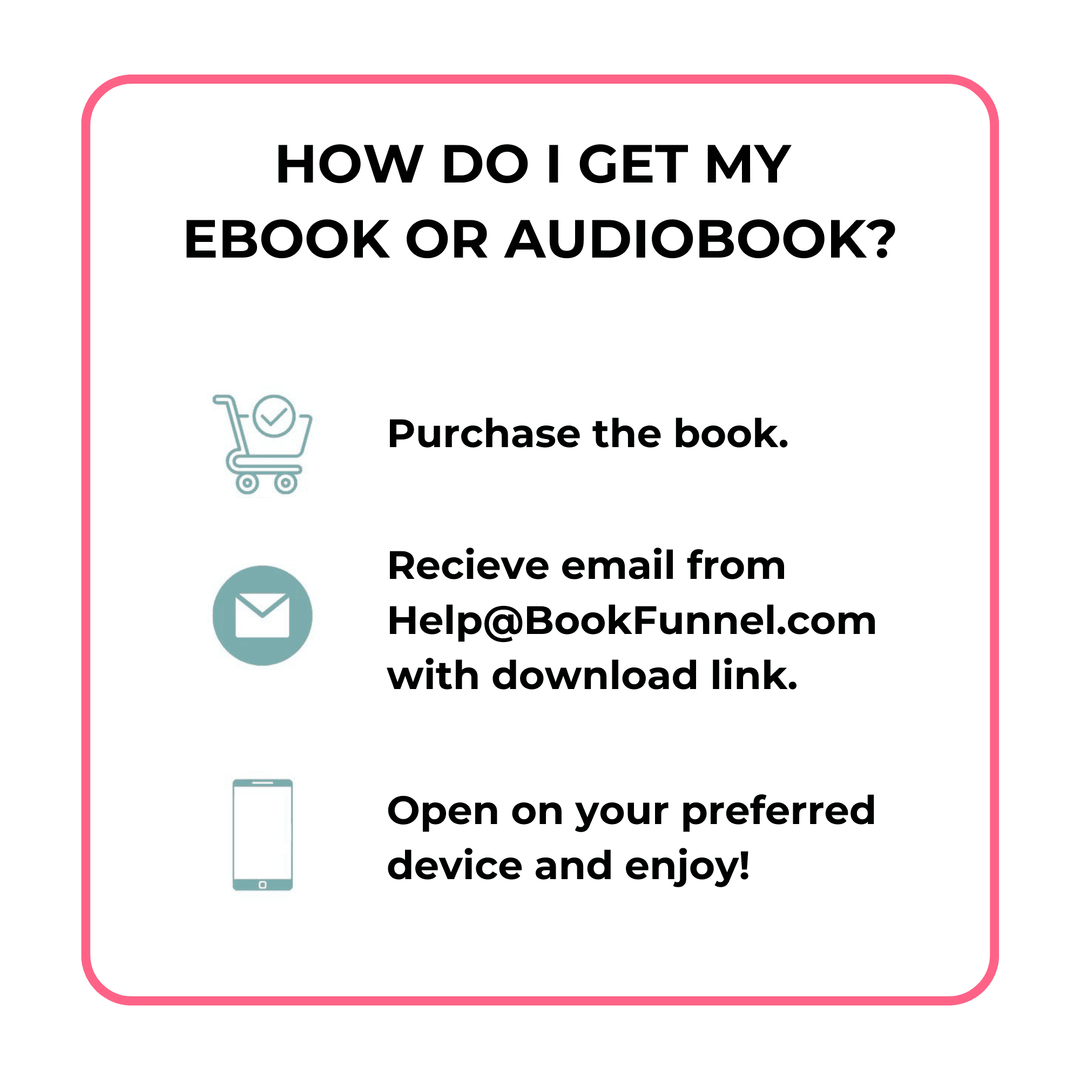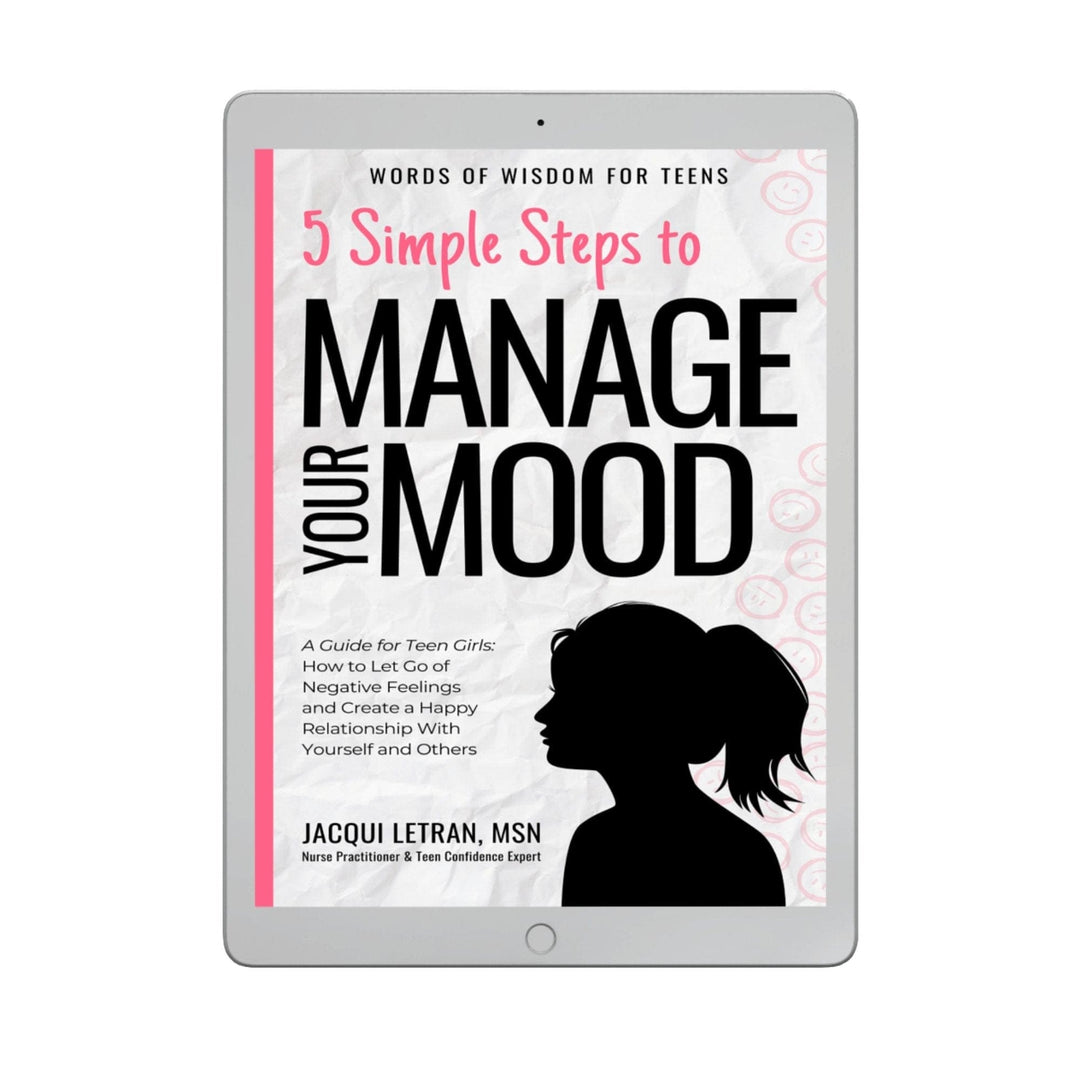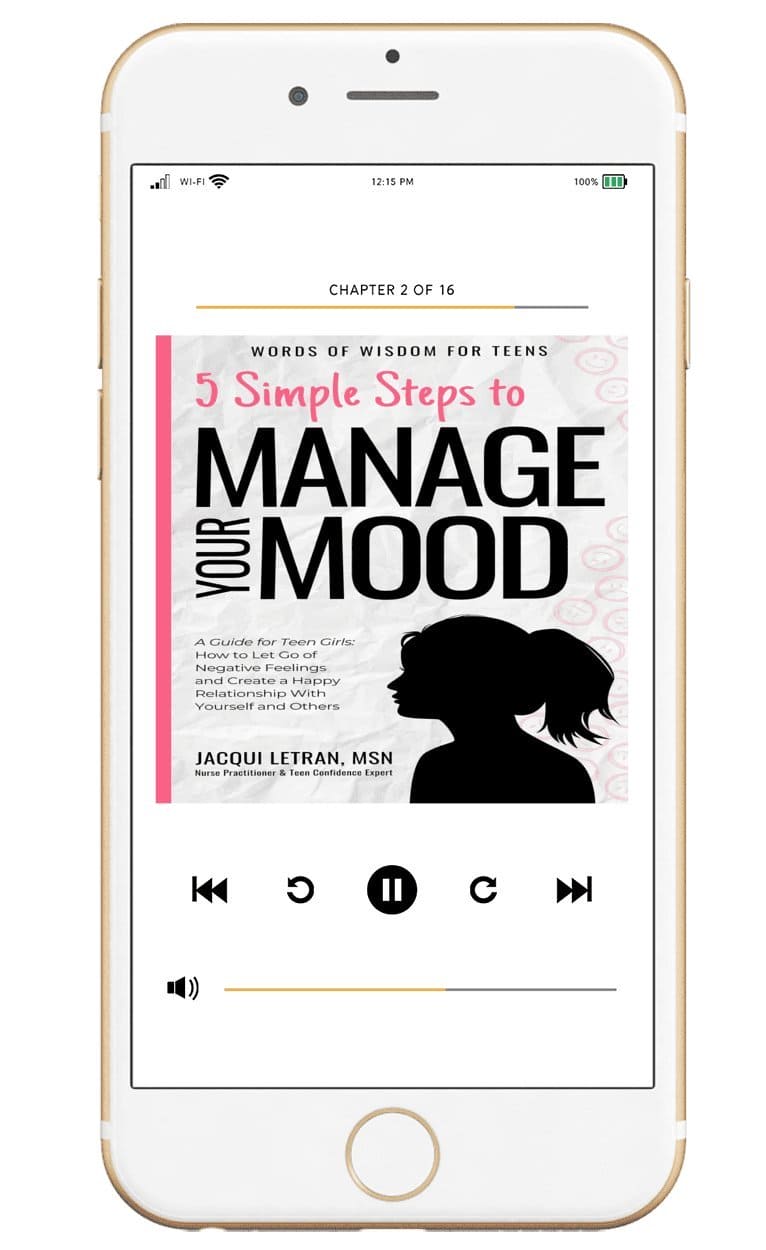 GIRL'S: 5 Simple Steps to Manage Your Mood: How to Let Go of Negative Feelings
In stock, ready to ship

Inventory on the way
Shop Worry-Free:🔒 100% Secure 256-Bit Encrypted Checkout and 30-Day Return Policy.
Are you frustrated because one bad event can ruin your entire day or maybe even your entire week? Does it seem like no matter what you try to do, you just can't seem to shake those negative thoughts and feelings? Instead of being able to let go of things easily, do you often hang on to things long after everyone else seems to have forgotten about them? 
If you answered "yes" to these questions, you are not alone. Many people have a hard time letting things go. Instead, when something goes wrong, they replay that scenario over and over in their head, causing them to feel worse about themselves or worse about the other person, or people involved. 
Think about the last argument you had with someone that really bothered you. What was that like? Did you replay the argument over and over and beating yourself up for all the things you wished you had done or said differently? Did you make up conversations that didn't even take place and feeling even more upset? Did you think about other similar situations and spiraling downward into sadness, anger, or pain? 
Let's say that after the argument had taken place, you wanted to patch things up. Were you able to shake those negativities so you could do what you wanted to do, or were you weighed down and held back by your mood? Did you feel in control of your mood or did you feel as if your mood was controlling you? 
For many people, shaking those negative feelings is difficult even when they want to let things go. This is because they don't understand just how much power and control, they do have over their emotions. Maybe this is where you are right now. 
Understanding your feelings and knowing what to do with them may seem like a difficult task right now. However, with the right tools, this task can become manageable and even easy. When you use the 5 simple steps outlined in this book – which are really 5 simple questions – you will understand why you feel the way you do, and what you can to do to let those feelings go. You no longer have to let negative feelings, or a bad mood ruin your day. Instead, you can take charge of your mood and focus on creating a happy relationship with yourself and the people you care about. 
The great news is, once you understand how to use these 5 simple questions, you can use them to help you resolve problems with anyone whether it's a parent, a friend, an acquaintance, or even with yourself. 
To illustrate how you can use these 5 simple questions, let's look at a scenario that happened between my sixteen- year-old client, Amie, and her mother, Beth. 
---------- 
Beth is at home anxiously waiting for her daughter, Amie, to return. It is 10 p.m., which is thirty minutes past Amie's curfew. Amie is late yet again. Beth continues to watch the clock. Minutes feel like hours. Beth becomes angrier. Beth can't understand why Amie continues to violate her curfew and disrespect her rules. 
The fights between Beth and Amie have been escalating these past few months. After their last major argument, Beth grounded Amie for two weeks because Amie returned home three hours late. Amie did her best not to talk to Beth for the entire two weeks. When forced to interact, Amie limited her answers to one or two words. The anger, frustration, and resentment between Beth and Amie continued to grow. 
In yet another fight, the following week, Amie screamed at Beth, accusing her of being unreasonable, unfair, and too strict with the curfew. Between sobs, Amie pleaded with Beth to see that she was grown up. Amie asked for some understanding, trust, and respect for her ability to make good decisions for herself. 
Like many previous fights, this one ended up with Amie angrily stomping off to her room and slamming her door while Beth stood there feeling frustrated and helpless. 
Since the last fight, Beth has been trying to be more lenient when Amie breaks curfew. Instead of yelling at Amie and grounding her, Beth does her best to calmly remind Amie of her curfew. Although Beth felt angry and disrespected inside, outwardly she stays in control and tells Amie, "I am not happy when you come home late. It would be nice if you came home at 10 p.m. I could trust and respect your decisions more that way." Noticing her anger rising, Beth leaves the house and goes for a walk to calm herself down. This happened at least four times in the previous two weeks. 
Beth thinks she is handling herself well, but the anger and resentment haven't gone away, in fact, it's been steadily rising. Today, she can no longer contain herself. As the minutes continue to pass, her anger builds. Beth recalls all the times that Amie has violated her trust or in any way acted entitled or ungrateful. Beth becomes livid. 
The moment Amie walks in the house, Beth rages at Amie, telling her how she is sick and tired of being disrespected. She adds, "I raised a much better daughter than you. I don't know what I did to deserve this. You are selfish, untrustworthy, and all you do is cause me pain." 
Amie stands speechless and confused about what is happening. It's only 10:40 p.m., twenty minutes earlier than previous times when she came home at 11 p.m. to a calm and reasonable mother. 
---------- 
As you can imagine, neither mother nor daughter is happy with the exchange. Both feel angry and disappointed. 
Throughout this book, we will examine how Beth and Amie used the 5 simple questions to change their mood by letting go of negative feelings and ultimately create a happier relationship with themselves and with each other. 
🌟 TRANSFORM YOUR DAUGHTER'S LIFE: FROM EMOTIONAL BURDEN TO PEACE & HAPPINESS 🌟
Is your teen daughter struggling with feelings such as hurt, anger, or frustration? 
Maybe she's dealing with blame, shame, or guilt? Or perhaps she's constantly replaying arguments and let-downs in her mind and feeling even worse about the situation or about herself?  

These feelings can be intense and can seem difficult to manage. Unresolved, they may lead to anxiety, depression, and a poor quality of life.    

What if there's a way to stop these feelings from spiraling out of control?   

Combining 20-years of experience as a Nurse Practitioner and Teen Confidence Expert, I created a simple 5-step program to help your daughter take control of her thoughts and feelings.    

This book will help your daughter:
Understand her feelings

 

Move past disappointments

 

Release unwanted emotions

 

Work through challenges

 

Create a positive mindset

Improve her relationships, and much more!

 
Your daughter doesn't have to be a prisoner of her feelings anymore. Once she learns these simple steps, she can start taking charge of her emotions. You can finally relax and watch as your daughter's self-confidence rises, and her self-esteem improves.    

Your daughter deserves to be happy and successful.  This book can help.   
| | |
| --- | --- |
| Publisher | A Healed Mind |
| Language | English |
| Reading Age | 13+ |
| Page Count | 134 |
| Product Weight | 7 ounces |
| Product Dimensions | 5.5 x 0.31 x 8.5 inches |
| Paperback ISBN | 978-1952719066 |
| Hardcover ISBN | 978-1952719080 |
Within 10 minutes of completing your purchase, you'll receive a download link for the book in an email from help@bookfunnel.com.

If you don't see the email in your inbox, please check your spam folder or search for emails fromhelp@bookfunnel.com.
Shipping Time: We ship within 3 business days of your order, excluding weekends and holidays.

Media Mail Shipping: Orders are NOT insured and typically takes 6-8 days, however, it can take up to 14 business days to be delivered to you.
First Class Shipping: Orders are insured and can take 4-6 business days to be delivered to you.
Priority Shipping: Orders are insured (up to $100) and take 1-3 business days to be delivered to you.
*Shipping time may vary depending on location, shipment method and other factors.
Shipping Fee: Orders $65 and over will have free shipping. Orders under $65 will be charged for shipping depending on your chosen delivery method. Full price will be displayed at checkout. 

**Shipping fees are non-refundable.