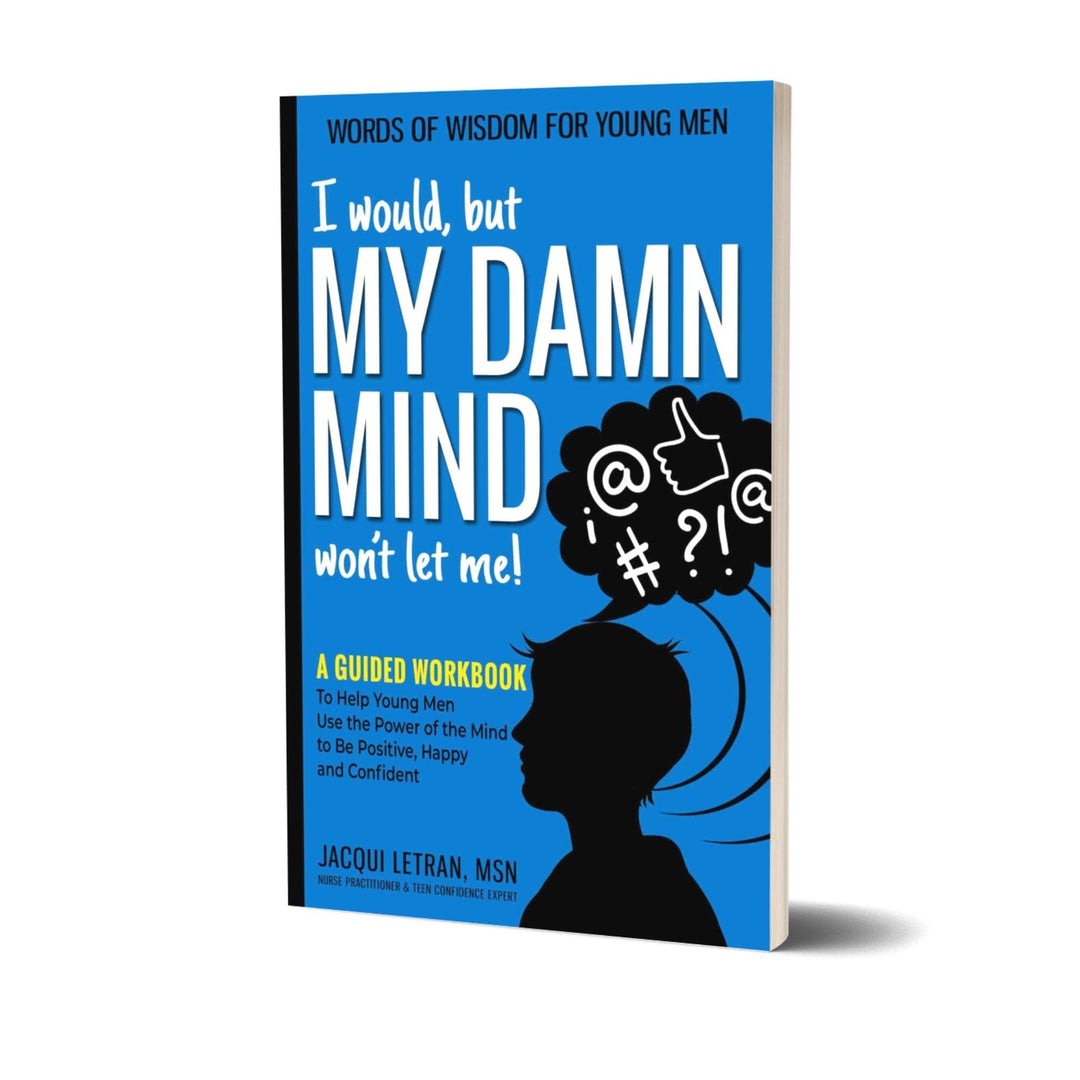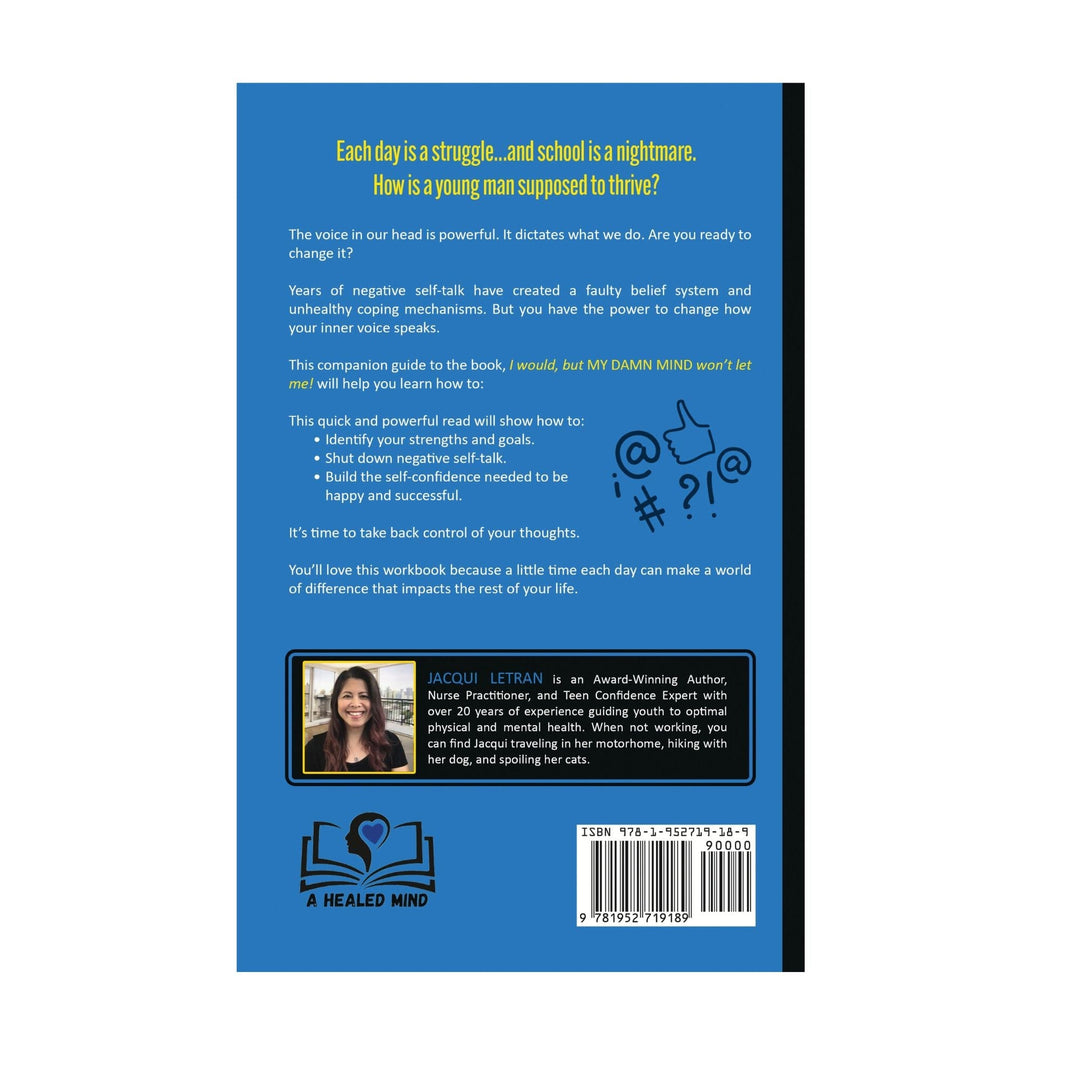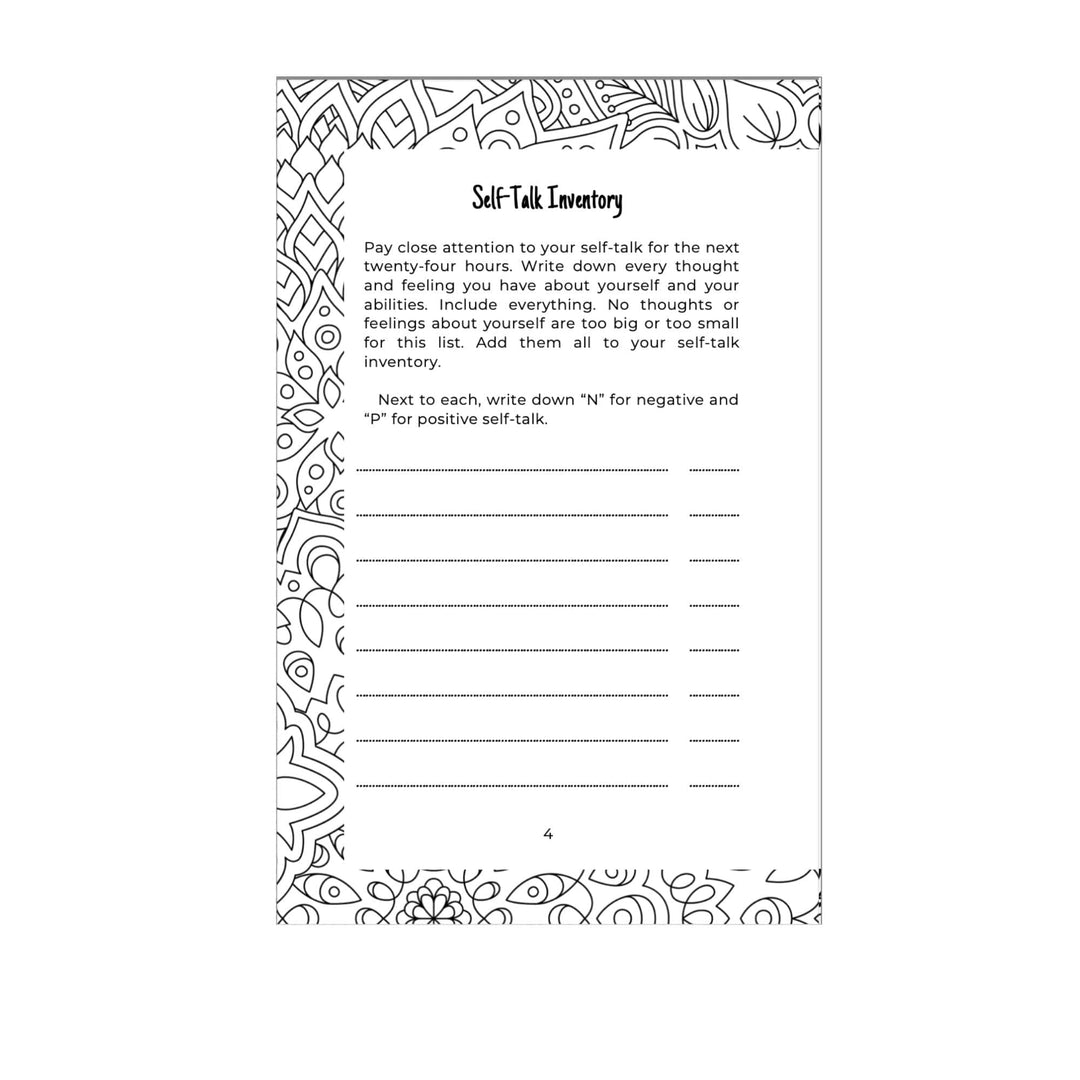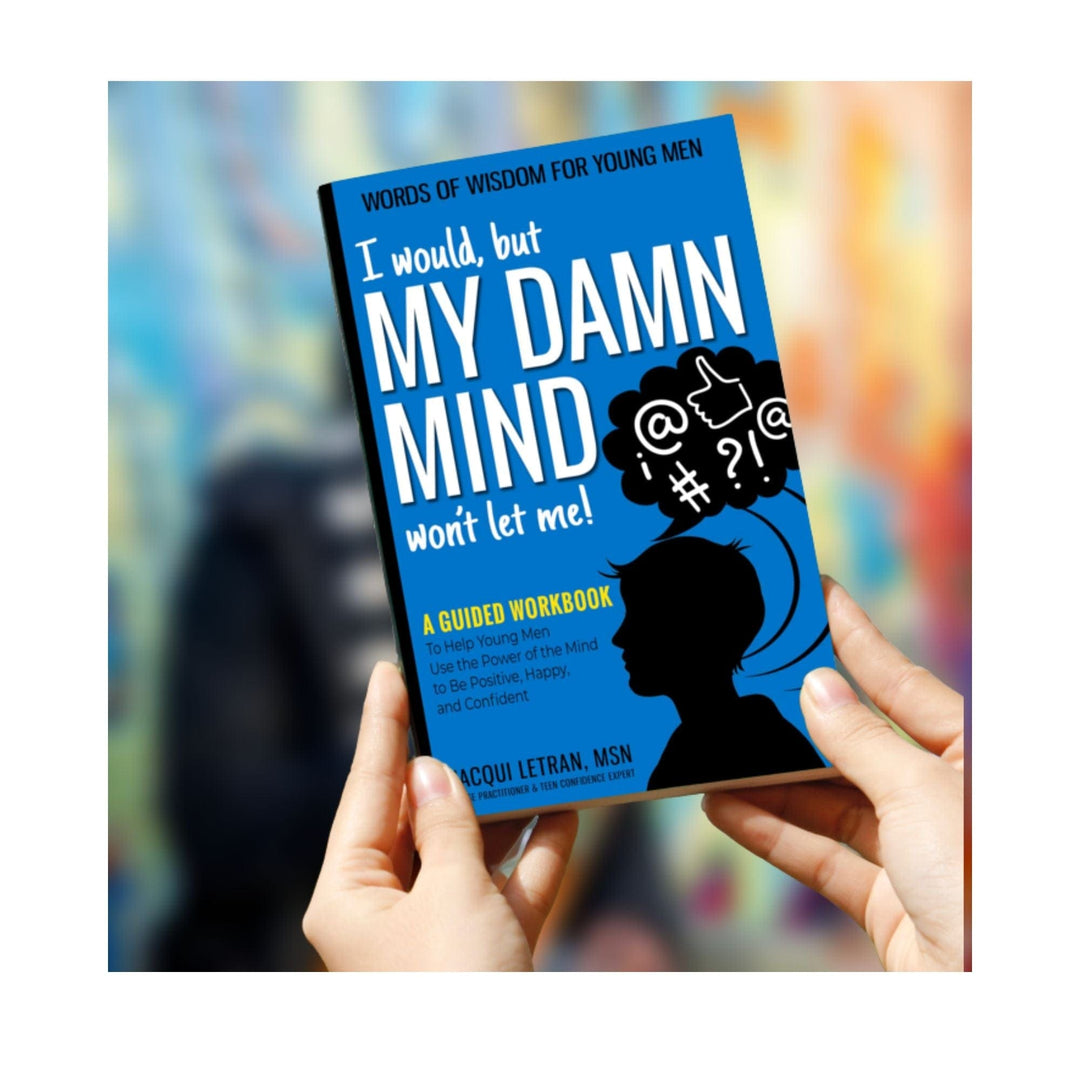 BOY's: I would, but MY DAMN MIND won't let me! Guided Workbook
Master the skills taught in the book with this guided companion workbook.
In stock, ready to ship

Inventory on the way
Shop Worry-Free:🔒 100% Secure 256-Bit Encrypted Checkout and 30-Day Return Policy.
Each day is a struggle...and school is a nightmare. 
It's no wonder young men find it difficult to thrive, especially when their inner voice holds so much power.
What is your son's inner voice telling him?
Negative self-talk can create a faulty belief system that hinders self-esteem, breeds insecurity, fear, and self-doubt.
But the good news is that we have the power to change how our inner voice speaks.
After conquering low self-esteem and depression, Jacqui Letran became passionate about teaching others how to retrain their minds. Now, with over 20 years of experience working with teens in the medical and holistic world, using time-tested practices, she's helped thousands embody Peaceful Confidence™.
In this guided workbook for young men, your son will learn how to:

Identify his strengths and goals.

Shut down negative self-talk.

Build the self-confidence he needs to be happy and successful.
It's time for your son to thrive.
Your son will love this workbook because even just a little bit of time each day can make a world of difference that will impact the rest of his life. 
*****To get the most out of this workbook, be sure to also read the I would, but MY DAMN MIND won't let me! 
book. *****
Publisher
A Healed Mind
Language
English
Reading Age
13+
Page Count
155
Product Weight

paperbacK: 7.7 ounces
bundle: 14.4 ounces

Product Dimensions
5.5 x 0.35 x 8.5 inches
Paperback ISBN
978-1952719189
Shipping Time: We ship within 3 business days of your order, excluding weekends and holidays.

Media Mail Shipping: Orders are NOT insured and typically takes 6-8 days, however, it can take up to 14 business days to be delivered to you.
First Class Shipping: Orders are insured and can take 4-6 business days to be delivered to you.
Priority Shipping: Orders are insured (up to $100) and take 1-3 business days to be delivered to you.
*Shipping time might vary depending on location, shipment method and other factors.
Shipping Fee:
Orders $65 and over will have free shipping. Orders under $65 will be charged for shipping depending on your chosen delivery method. Full price will be displayed at checkout. 

**Shipping fees are non-refundable.