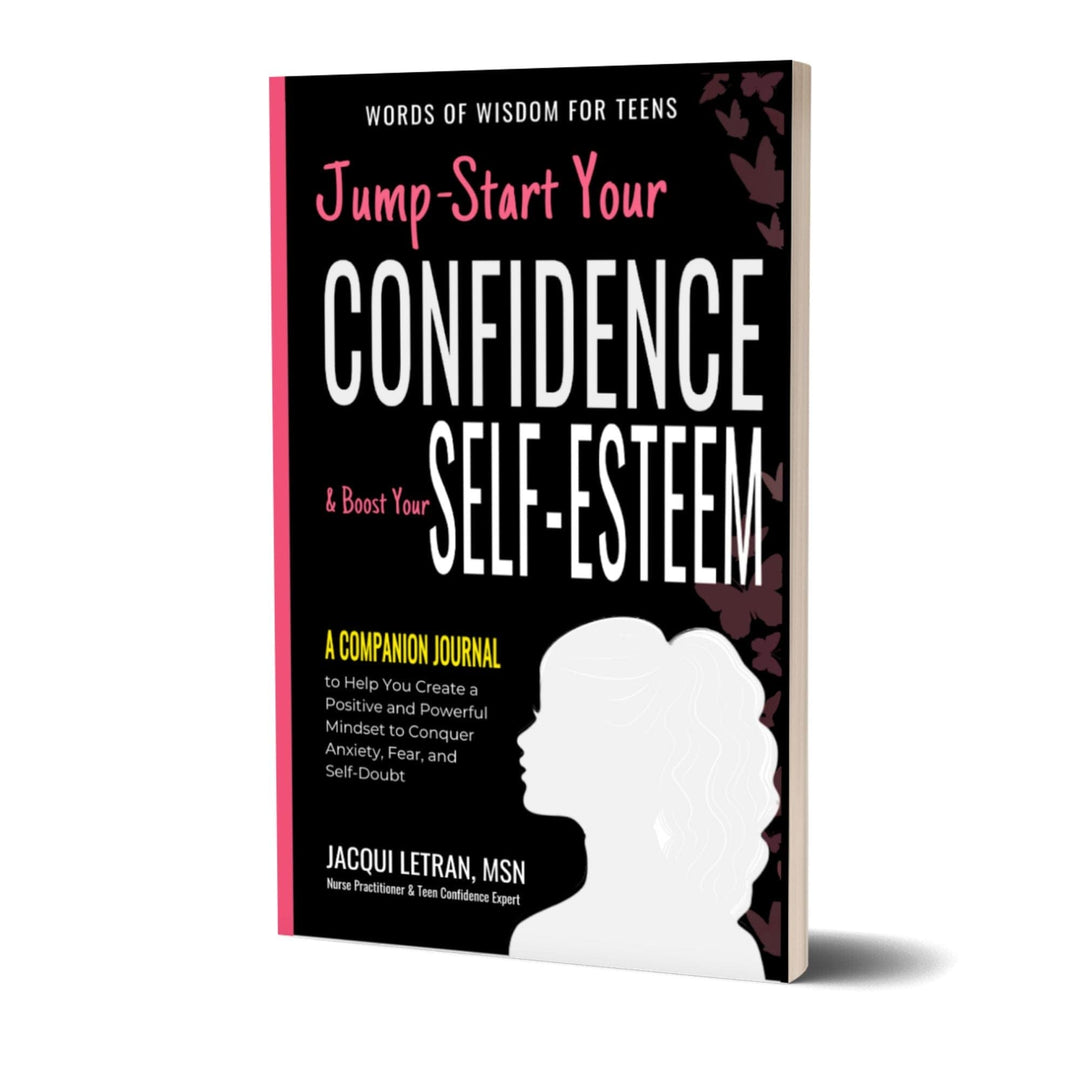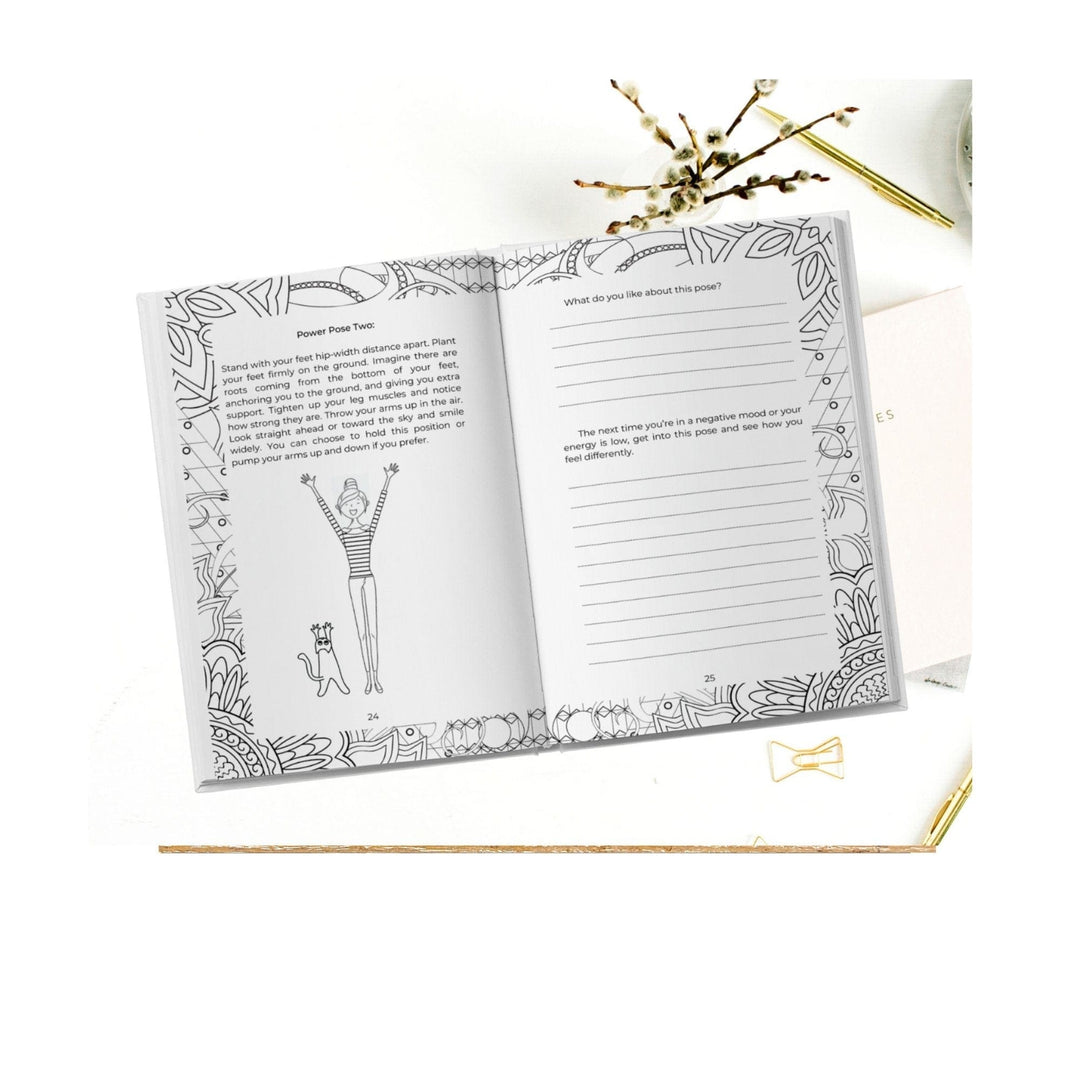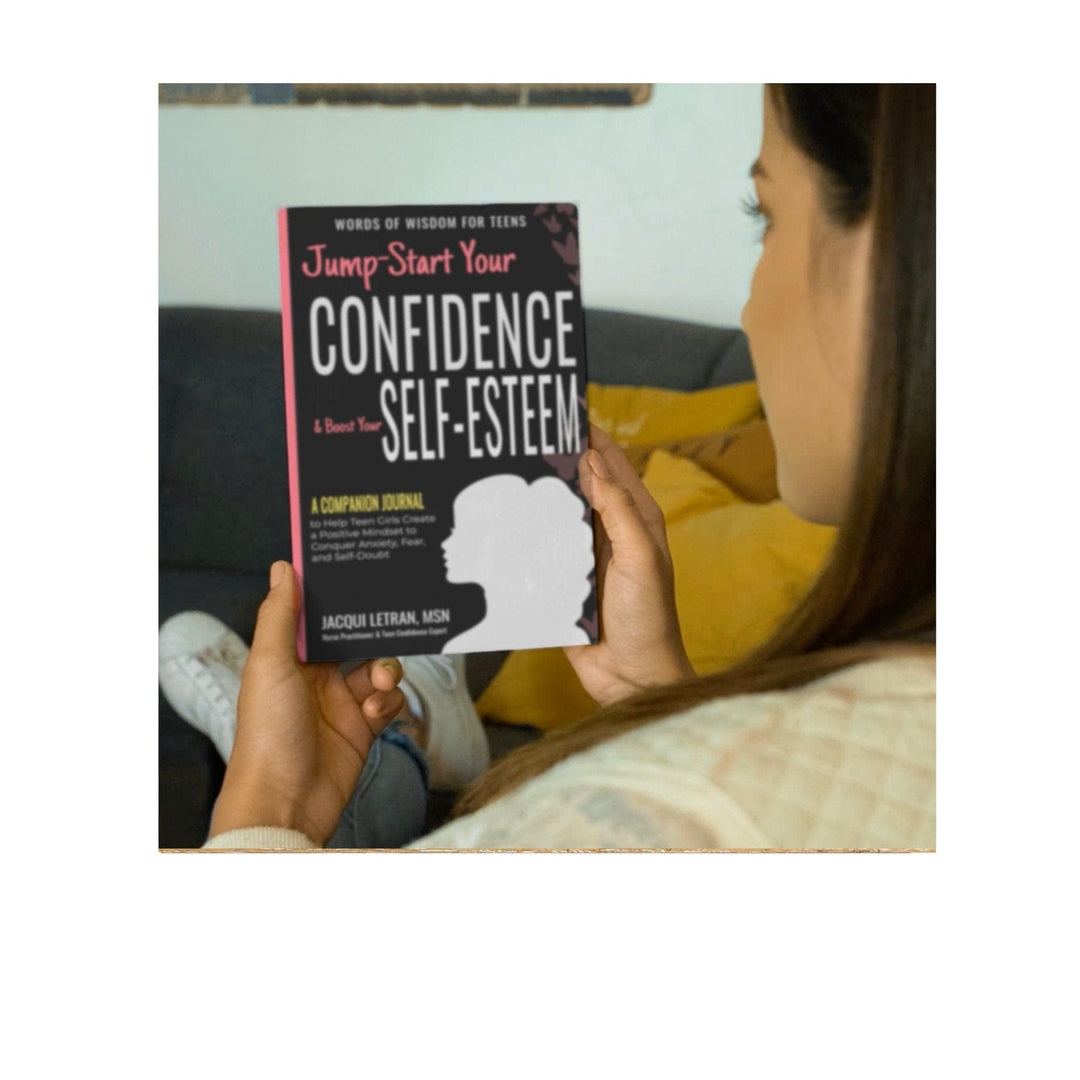 GIRL'S: Jump-Start Your Confidence & Boost Your Self-Esteem Guided Companion Journal
Elevate Your Daughter's Self-Esteem and Transform Her Life With This Guided Companion Journal.
This Journal will Help Your Daughter:
✅ Develop a resilient mindset to navigate life's challenges.
✅ Craft a personalized playbook for achieving goals effortlessly.
✅ Infuse daily life with courage, confidence, and positivity.
✅ Banish self-doubt and anxiety through powerful journaling exercises.
✅ Bonus: Doubles as a stress-relieving coloring book for mindfulness practice.
In stock, ready to ship

Inventory on the way
Shop Worry-Free:🔒 100% Secure 256-Bit Encrypted Checkout and 30-Day Return Policy.
UNLOCK YOUR DAUGHTER'S INNER SUPERPOWERS WITH THIS CONFIDENCE-BOOSTING COMPANION JOURNAL

It can be exhausting…dealing with constant fear and self-doubt. 





Is negative thinking keeping your daughter from happiness? What if your daughter could stop her negative thinking and be positive, confident, and happy?


Journaling is a powerful way to help your daughter gain insights, improve her mindset, and build confidence. It can help her overcome the anxiety and fear that's causing her constant worries and unhappiness.

In this guided journal, your daughter will discover how to:
Tap into the power within herself to eliminate fear and self-doubt 
Take control of her thoughts and feelings 
Feel comfortable in her own skin 
Develop a positive and resilient mindset 
Create her personalized, step-by-step playbook to conquer her goals 
Go after what she wants with courage, confidence, and much more! 
Filled with thought-provoking prompts and powerful exercises, this book is the road map your daughter needs to go after what she wants with clarity, courage, and confidence. It also doubles as an intricate coloring book to help relieve stress, practice mindfulness, and unleash creativity. 
Your daughter deserves to succeed and feel good about herself. Get ready to watch your daughter's life transform for the better once she learns to connect to and unleash her Inner Superpowers.  
You'll love this beautifully designed companion journal to the Jump-Start Your Confidence & Boost Your Self-Esteem book because it's the key to helping your daughter create an exceptional life.
*****To get the most out of this journal, be sure to also read the Jump-Start Your Confidence & Boost Your Self-Esteem
 book. *****
Publisher
A Healed Mind
Language
English
Reading Age
13+
Page Count
163
Product Weight

paperbacK: 7.7 ounces
bundle: 14.6 ounces

Product Dimensions
5.5 x 0.37 x 8.5 inches
Paperback ISBN
978-099762441
Shipping Time: We ship within 3 business days of your order, excluding weekends and holidays.

Media Mail Shipping: Orders are NOT insured and typically takes 6-8 days, however, it can take up to 14 business days to be delivered to you.
First Class Shipping: Orders are insured and can take 4-6 business days to be delivered to you.
Priority Shipping: Orders are insured (up to $100) and take 1-3 business days to be delivered to you.
*Shipping time might vary depending on location, shipment method and other factors.
Shipping Fee:
Orders $65 and over will have free shipping. Orders under $65 will be charged for shipping depending on your chosen delivery method. Full price will be displayed at checkout. 

**Shipping fees are non-refundable.