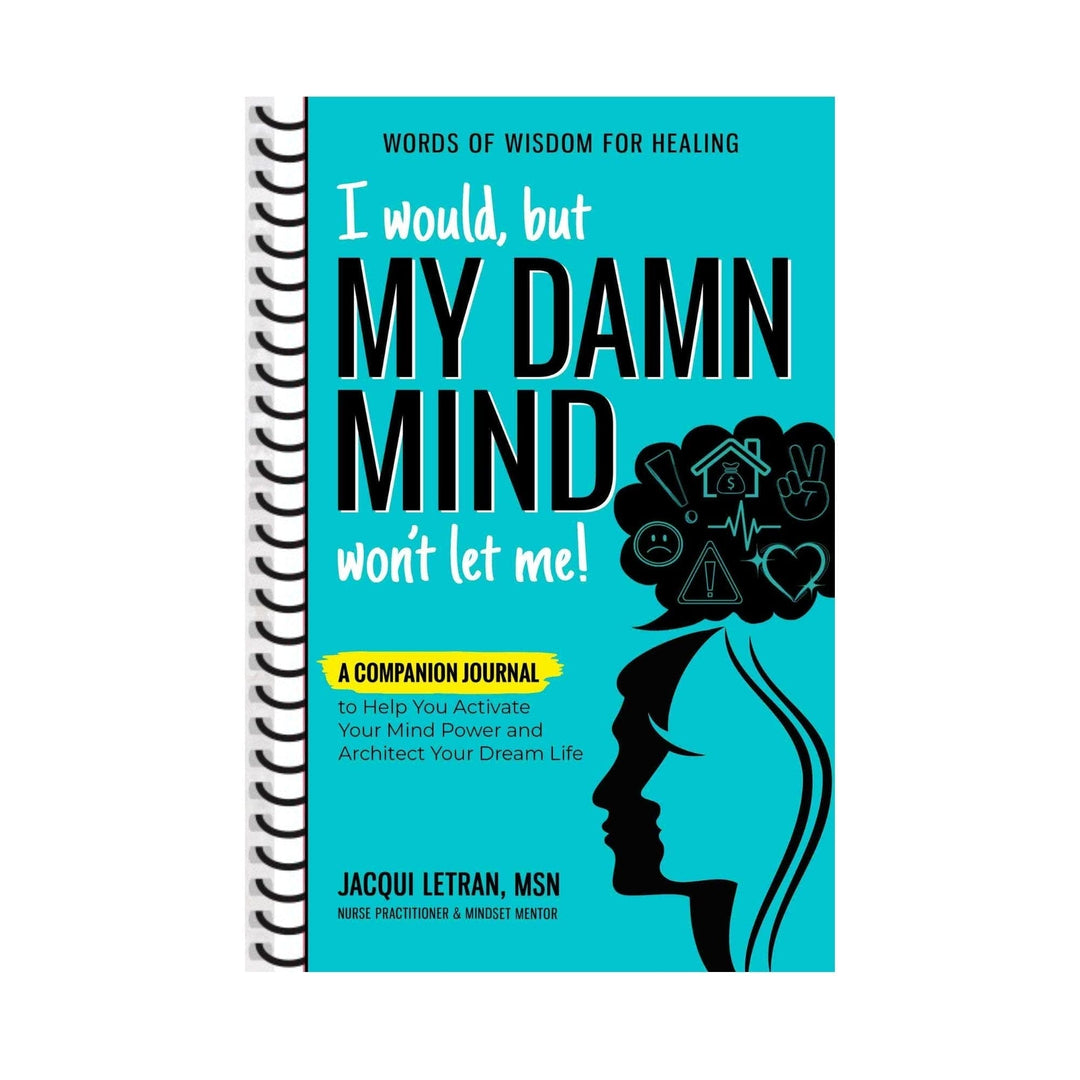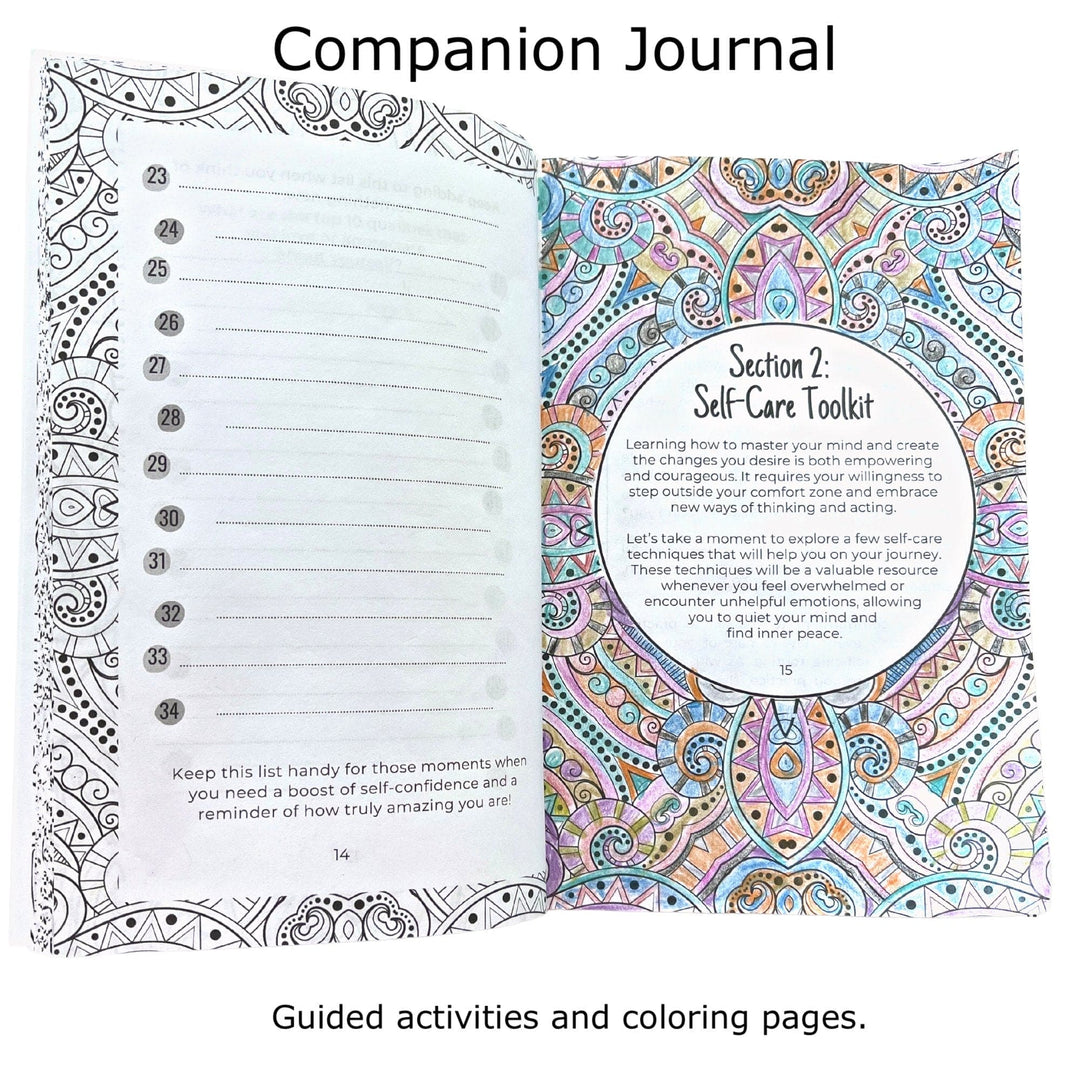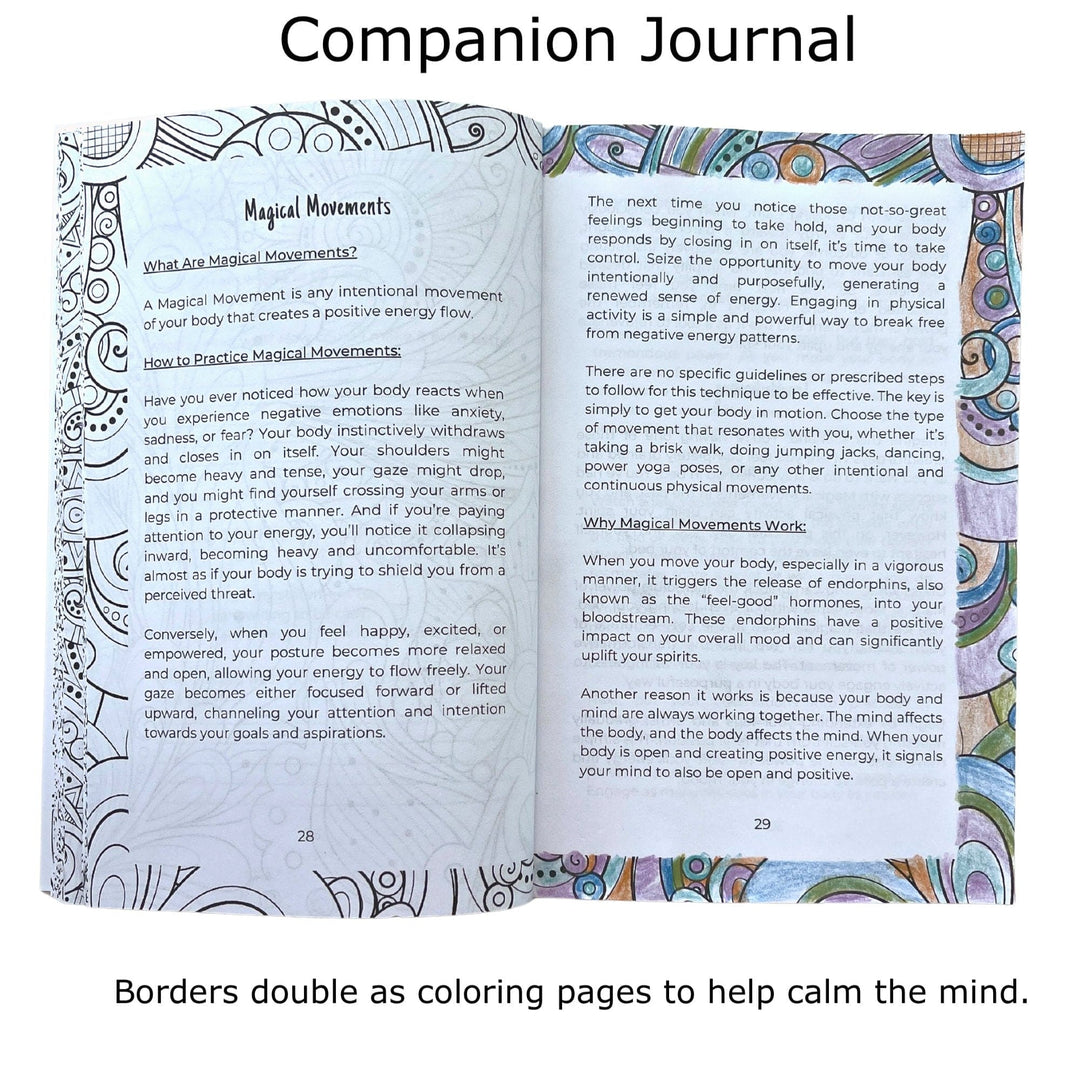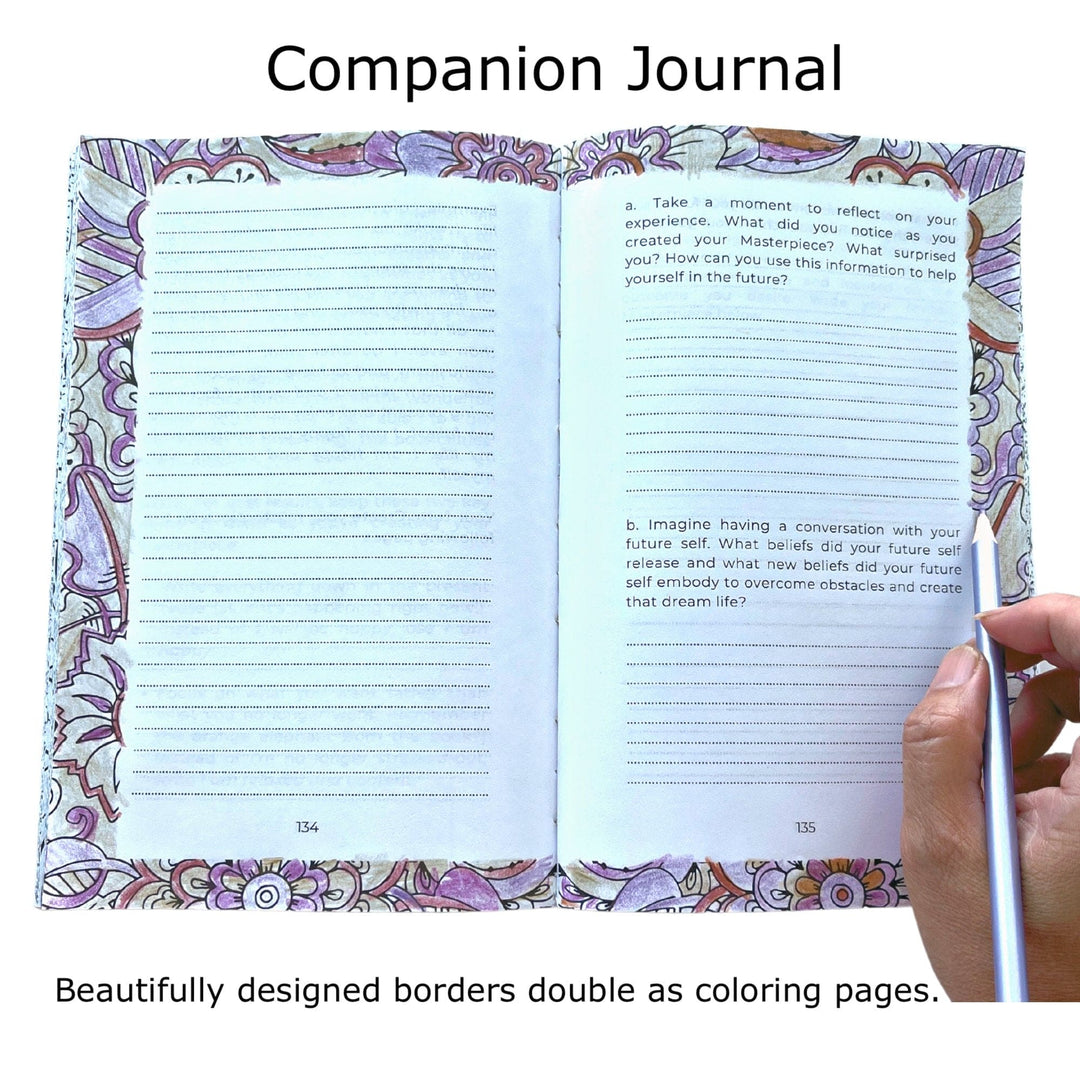 ADULT'S: I would, but MY DAMN MIND won't let me! Guided Spiral Bound Companion Journal
Turn Insights into Habits and Unleash Your Full Potential
This guided companion journal to the book "I would, but MY DAMN MIND won't let me!" is more than a place to jot down thoughts. It's your personalized, step-by-step roadmap to emotional freedom and a life bursting with joy.
In stock, ready to ship

Inventory on the way
Shop Worry-Free:🔒 100% Secure 256-Bit Encrypted Checkout and 30-Day Return Policy.
The Ultimate Guided Companion Journal to "I would, but MY DAMN MIND won't let me!"
Ready to turn those eye-opening insights from the book into daily habits that last a lifetime? This isn't just a journal; it's your personalized roadmap to emotional freedom and a life bursting with joy.
Inside these beautifully designed pages, you'll unlock your creativity, gain clarity, and set your intentions with purpose. Become the architect of your magnificent destiny.
Why You'll Love This Journal:
✔️Turn Insight into Action: If you loved the book, this journal is your next step. Packed with actionable techniques, it's designed to silence that inner critic and guide you toward peace.
✔️ Master Your Mind: Go beyond the book and dive deeper into your emotional landscape. Learn to control your thoughts and emotions, becoming the hero of your own story.
✔️ Design a Life You Love: Use this journal to crystallize your dreams and lay down the stepping stones to a life filled with peace, purpose, and happiness.
What Can You Expect?



✅ Real Change, Real Fast: No fluff, just proven strategies and guided activities for immediate and lasting impact. Plus, follow our 21-day action steps to build a habit for life.
✅ Unlock Your Potential: Encounter thought-provoking prompts designed to challenge your current mindset and awaken your hidden power.
✅ Your Personal Guide: Consider this journal your intimate companion, helping you connect deeply with your inner wisdom and chart your own destiny.
Activate Your Mind Power Today!
TYPICAL SHIPPING TIME FOR OUR SHOP:

Shipping Time: We ship within 3 business days of your order, excluding weekends and holidays.

Media Mail Shipping: Orders are NOT insured and typically takes 6-8 days, however, it can take up to 14 business days to be delivered to you.

First Class Shipping: Orders are insured and can take 4-6 business days to be delivered to you
Priority Shipping: Orders are insured (up to $100) and take 1-3 business days to be delivered to you.
*Shipping time may vary depending on location, shipment method and other factors.
Shipping Fee: Orders $65 and over will have free shipping. Orders under $65 will be charged for shipping depending on your chosen delivery method. Full price will be displayed at checkout. 
**Shipping fees are non-refundable.