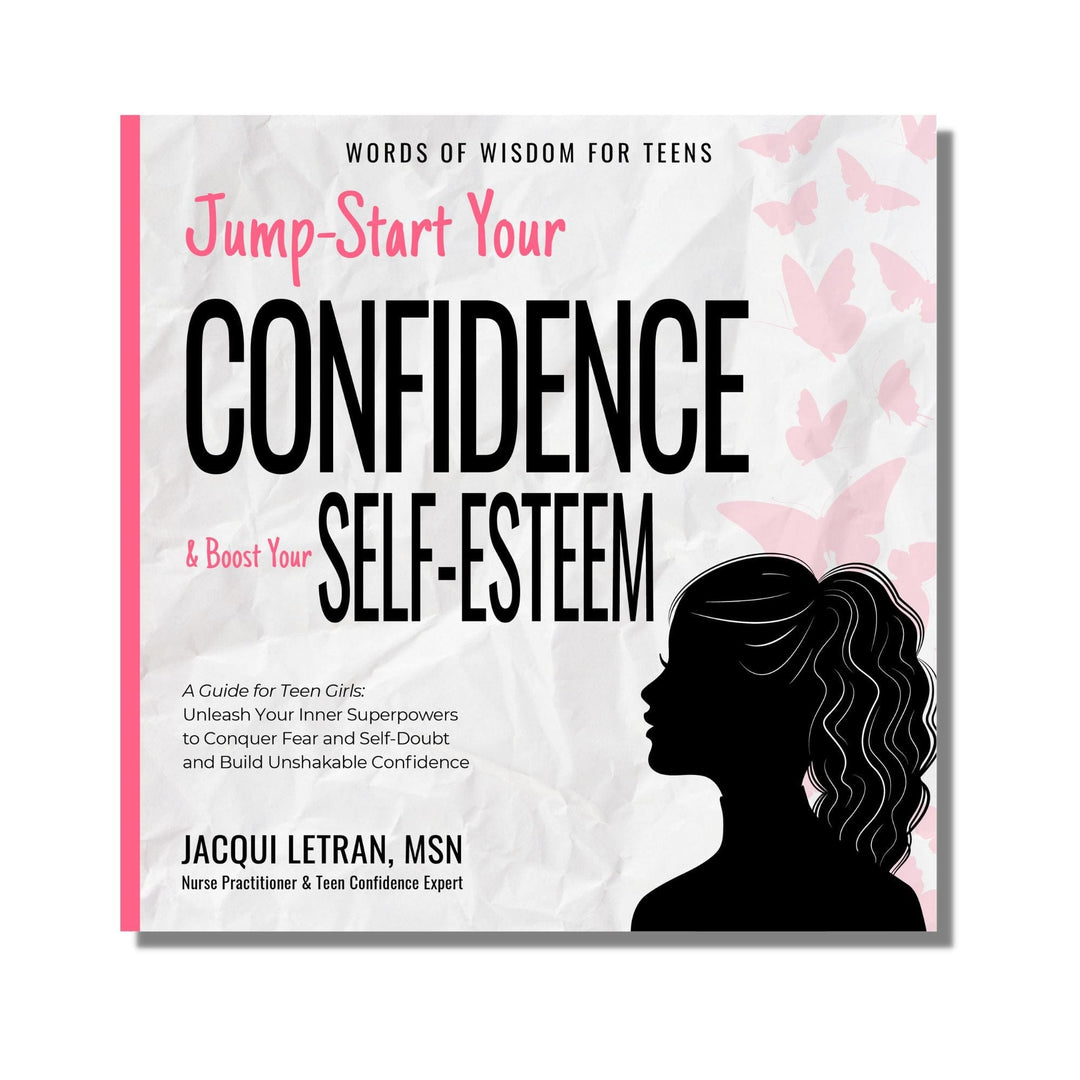 AUDIOBOOK: GIRL'S Jump-Start Your Confidence and Boost Your Self-Esteem
Regular price
$12.97
Sale price
$9.95
/
✓ THIS AUDIOBOOK WILL BE DELIVERED INSTANTLY BY EMAIL FROM BOOKFUNNEL.

Click to Play Audio Sample
Is your daughter struggling with her self-esteem or low self-confidence? Do fearful thoughts or self-doubts prevent her from enjoying life?  

You've given her extra support. You're always quick to point out her wonderful qualities.  But no matter what you do or say, your daughter just can't seem to see the goodness in herself…    

What if there was a way to help her tap into her inner strength and resources?    

Working with thousands of clients over the past 20 years, I've learned that we all have incredible inner strengths I like to call inner superpowers.    

In this book, I share simple techniques to help your daughter tap into 7 of her inner superpowers and build a solid foundation of confidence and lasting self-esteem.    
This book will help your daughter: 
Tap into her power to eliminate fear and self-doubt 
Take control of her thoughts and feelings 
Feel comfortable in her own skin 
Create solutions and solve problems 
Develop a positive and resilient mindset 
Go after what she wants with clarity, courage and confidence.  
Create unshakable confidence and ever lasting self-esteem and much more!
Filled with real-life examples and step-by-step instructions, this book can help your daughter create a roadmap to achieve her goals with confidence. Your daughter deserves to feel good about herself.   This book can help.

READING AGE: 13+
PUBLISHER: Healed Mind
LANGUAGE: English
This audiobook will be delivered instantly by email.
Be on the lookout for an email from BookFunnel with your download link.
You can listen to the audiobook using the BookFunnel app or stream on any device using the cloud player.
s for more detailed information that will help make a purchasing decision.
Ex: Shipping and return policies, size guides, and other common questions.
Since audiobooks are instant downloads, no refund can be given.

Refunds only given if you buy a duplicate digital item within 48 hours of first purchase by mistake. In this case, the duplicate item will be refunded.